Kentucky Lake is a popular destination in the summer months.  Great weather, no crowds, fun events, and absolutely gorgeous scenery are all the more reasons to head to the lake this fall!
Even though the lake's level decreases a bit in the fall months, boaters can still enjoy skiing, tubing, or swimming in Kentucky Lake.  Water temperatures remain comfortable through about mid-October.  Many marinas continue to rent boats during this time, or you can bring your own and enjoy Kentucky Lake without the crowds.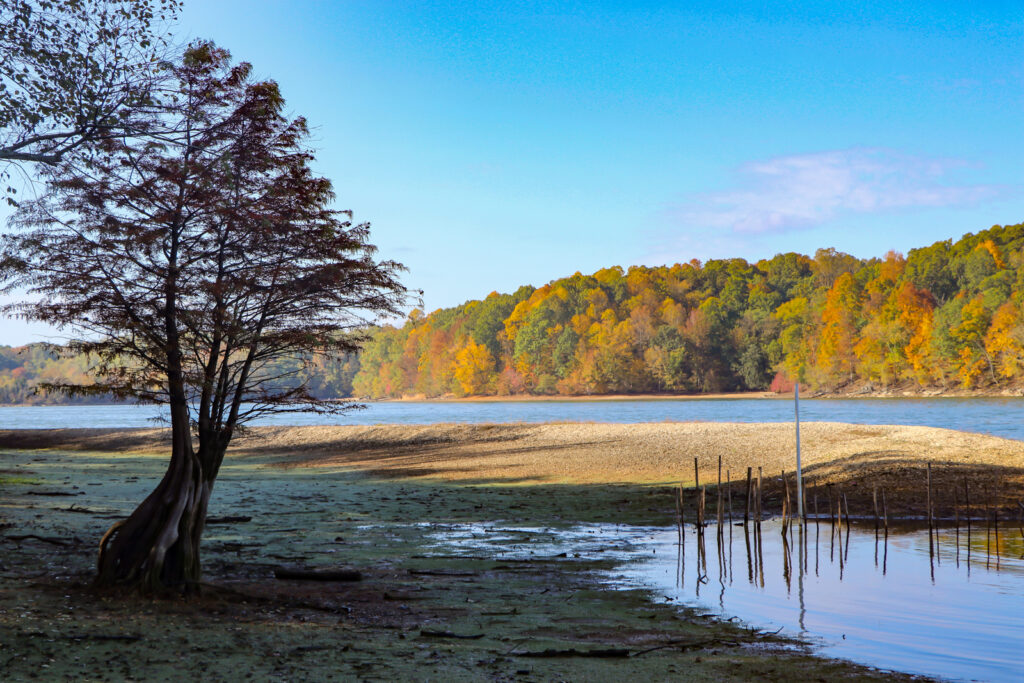 There's nothing like camping during the autumn months at Kentucky Lake!  Cool, comfortable nights nestled by the campfire brings beautiful sunrises and the smell of bacon and biscuits on the griddle.  It's a great time for families and friends to reconnect with each other and nature.
Calloway County has several campgrounds from which to choose for a weekend or even a week-long stay! And if you prefer a little more accommodation, we've got cabins, vacation rentals, and hotel rooms to select.
Whether you are a hiker, off-roader, or love to mountain bike, Kentucky Lake is a great place to experience a vast array of trails. 
ATV, Jeep and OHV enthusiasts love Turkey Bay OHV Area in Land Between The Lakes with over 2,500 acres of trails, shoreline, and challenging terrain. Folks from all over come to experience the exciting ATV trails at Turkey Bay.
Hikers can take advantage of the numerous trails in Land Between The Lakes.  Multi-day hikes are common along the 59-mile North-South Trail.  Or the casual hiker can enjoy the trails at Hematite Lake, Honker Lake, or some of the historically significant trail systems in LBL.
The Canal Loop Trail network in LBL is a popular destination for mountain bikers.  And don't forget about the Central Hardwoods Trail from Eggner's Ferry Bridge to Lake Barkley, a favorite amongst hikers and mountain bikers alike.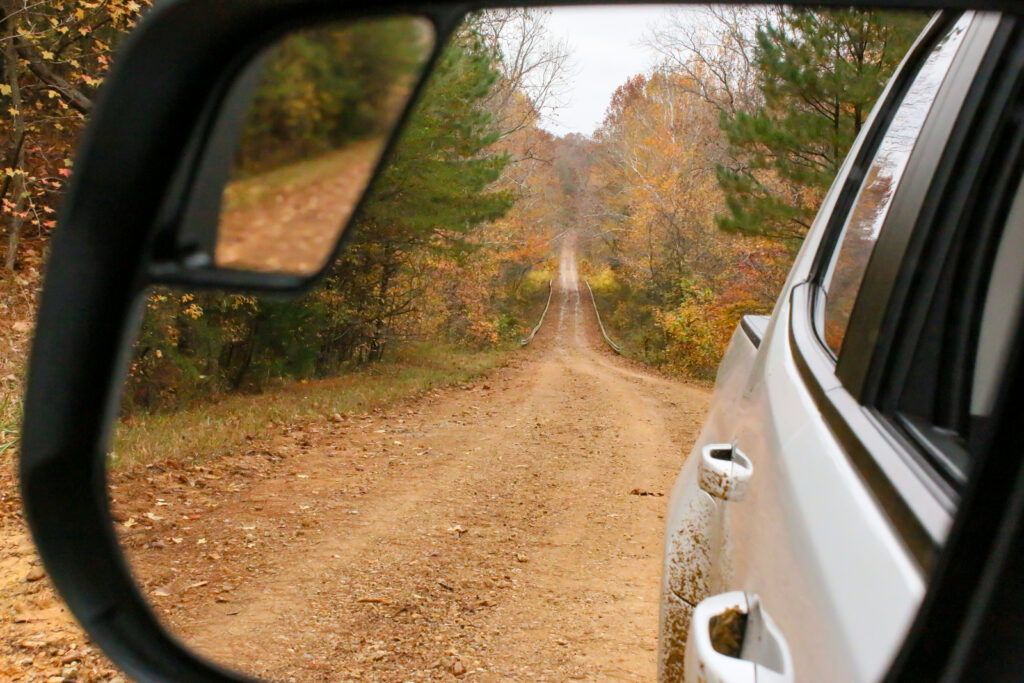 Fall colors abound in Calloway County, Kentucky Lake and Land Between The Lakes!  Part of your adventure in Calloway County should include scenic drives throughout the area.  Calloway County has a unique Quilt Trail which includes patterns and designs on barns.  Download the guide to help you explore Calloway County's quilt trail.
Take a drive down to the small town of Hazel, just six miles from Murray on the Kentucky-Tennessee border.  There you can spend the day browsing the antique malls and stores and find all sorts of treasures.  There's really something for everyone.
Land Between The Lakes offers 170,000 acres of uninhabited forests and grasslands with many creeks and dozens of miles of shoreline.  The Elk & Bison Prairie and The Woodlands Trace are frequent scenic routes, but virtually any of the backroads in this national recreation area offers a beautiful display of scenery.
Deer season takes off in September and runs through the end of the year with different dates for archers, muzzleloaders, youth and those who stick the traditional firearms.  Other game including turkey are a popular target amongst hunters.  For more details about hunting in western Kentucky, visit the Kentucky Department of Fish & Wildlife Resources website.
Fall is often overlooked for fishing Kentucky Lake.  Bass, crappie and other species are on the prowl as the water temperatures decrease throughout the season.  It's true that anglers can find similar success on Kentucky Lake as they would in the spring months.  If you love to fish but don't care for the summer heat, Kentucky Lake is an excellent option.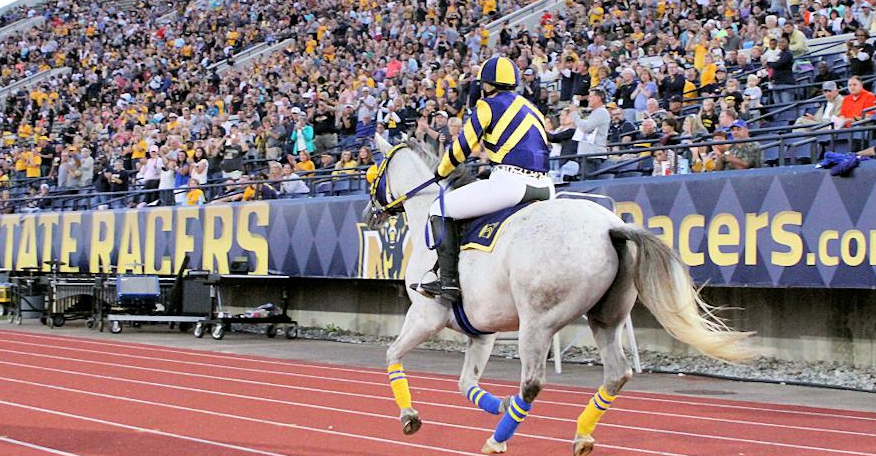 Football season is in full swing at Murray State and there are usually five home games to enjoy NCAA Division I football.  The Racer Band performing at halftime is a popular draw amongst fans, too. 
Homecoming and Family Weekend are well-attended events for alumni, fans and community members with more than 10,000 in attendance.  The Murray State Homecoming Parade is also quite popular with the parade route running along Main Street through town.
There are many events happening not only on campus but also throughout the Murray community.  For a complete listing of events, check out our events calendar.
So why not consider a trip to Calloway County and Kentucky Lake this fall?  We've made a pretty strong case here for a weekend getaway.  Begin planning your trip by checking our some of our campgrounds, motels/hotels, resorts, or vacation rentals!