Experience Kentucky Lake
Did you know that Kentucky Lake, together with Lake Barkley, form the largest body of water between the Great Lakes and the Gulf of Mexico? With hundreds of miles of shoreline, there's plenty of space for anglers, casual boaters and weekend water adventures to share!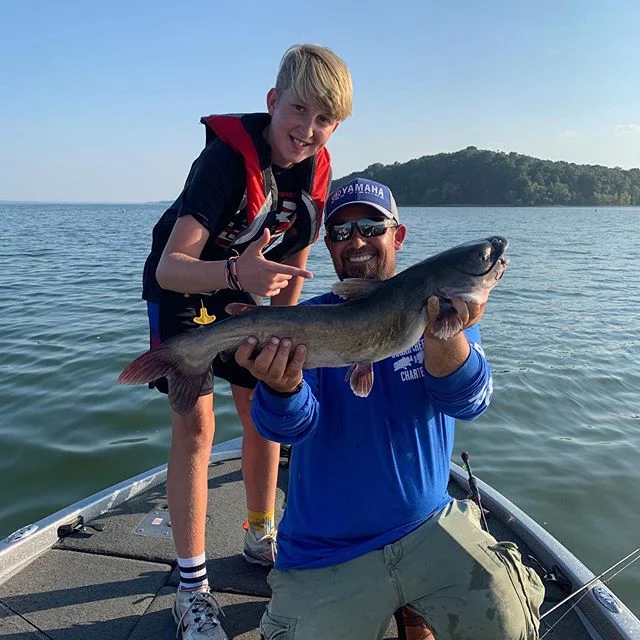 Fishing
Crappie anglers will love Kentucky Lake, especially Calloway County's Blood River. The large inlet of Kentucky Lake features great crappie fishing year-round, with peak fishing occuring in the spring with the annual spawn.
Bass anglers will enjoy catching largemouth and smallmouth. An abundance of yellow bass is present in the lake, which creates a feisty catching experience for younger anglers! Bluegill and catfish are also a favorite target of fishermen.
For the latest updates on fishing, check out these fishing reports.
Boating
Kentucky Lake is a great place to go boating! No matter if you are renting a pontoon, bringing a bass boat or zooming around on a jet-ski, Kentucky Lake provides ample space for all boating enthusiasts!
Calloway County features several marinas in which you can dock your boat. Or, if you don't have a boat, you can rent one for a day or longer! Pontoon, jet-ski, fishing boat, and other types of boats are available for rent – even kayaks!
Explore Calloway County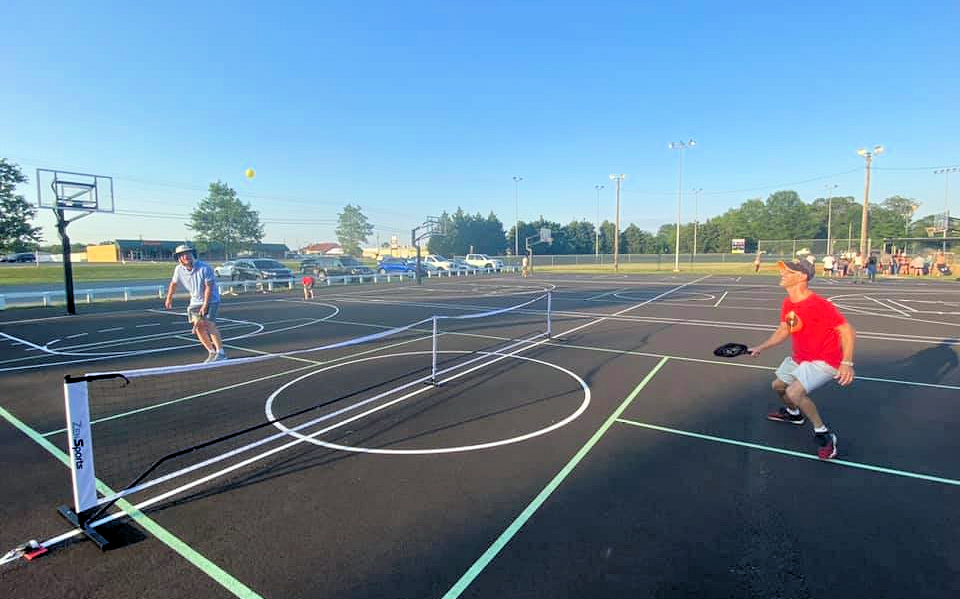 Parks & Recreation
The Murray/Calloway County Parks & Recreation features three parks. Bee Creek Park is a soccer complex boasting 19 different soccer fields ranging in size from 60′ x 90′ up to 200′ x 330′.
Chestnut and Central Parks offer baseball fields, playgrounds, hiking trials, picnic tables, pavilions, and plenty of parking.
Central Park is home to a spray water park, a skate park, and Playhouse in the Park, a community theatre with several shows scheduled throughout the year.
To learn more about Murray/Calloway County Parks & Recreation, visit their website.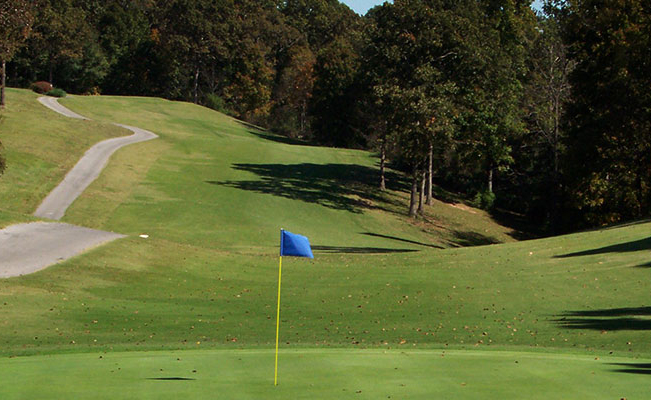 Golf Courses
Calloway County is proud to be the home of four golf courses – two public and two private.
Murray State's Miller Memorial Golf Course is one the finest public courses in the region. Featuring 18 holes, the layout is 6,592 yards and par-71. Sullivan's Par 3 Golf is a nine-hole course that can be played as an 18. The course also features a driving range.
Two private golf clubs also are available in the county – Murray County Club and Oaks Country Club.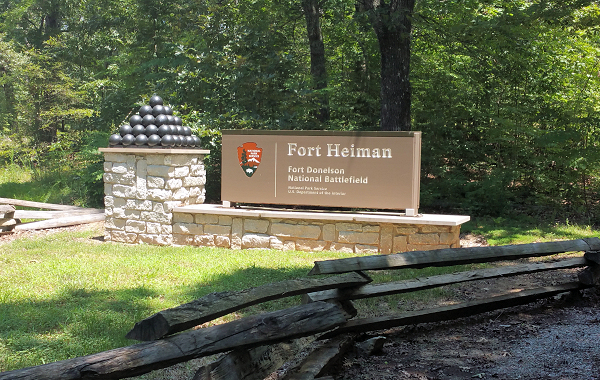 Historical Attractions
History buffs will enjoy the small Civil War site Fort Heiman. Located in southeastern Calloway County on a bluff overlooking Kentucky Lake, Fort Heiman was a short-lived post for Confederate forces defending the Tennessee River. Learn more about Fort Heiman.
Antique enthusiasts will fall in love with Hazel, Kentucky, located on the Kentucky-Tennessee border in Calloway County. Dozens of antique dealers can be found in many shops in downtown Hazel. Antiquers can spend a weekend browsing all the items! Find our more about Hazel.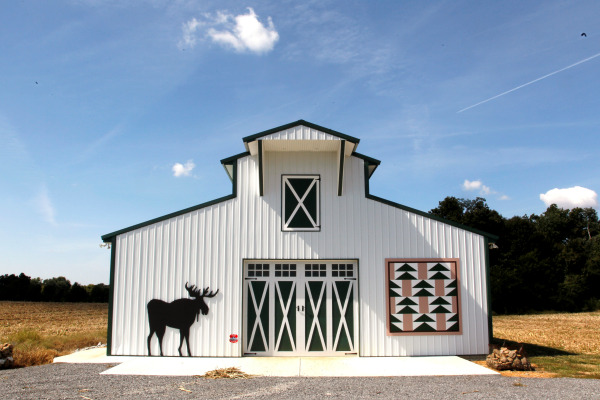 Quilt Trail
Throughout Calloway County, visitors can find dozens of quilt patterns painted on large squares and hung on the sides of buildings.
The quilts usually tell a story about the family that crafted the design – perhaps an achievement, a happy time or even a tragic event in their life.
You can view the Barn Quilt Trail Guide here, courtesy Murray CVB.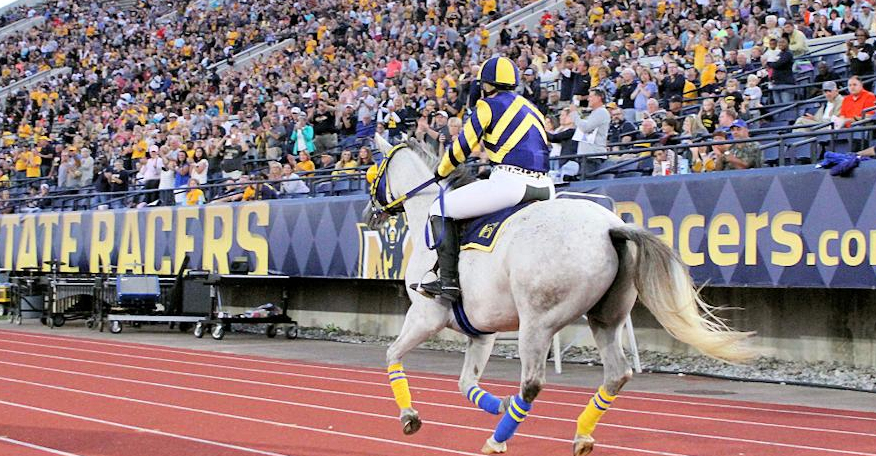 Discover Land Between The Lakes
Land Between The Lakes National Recreation Area (LBL) is located just across Kentucky Lake from Calloway County. The 170,000-acre preserve is uninhabited and features vast rolling forest, quiet shorelines and ample outdoor recreation activities.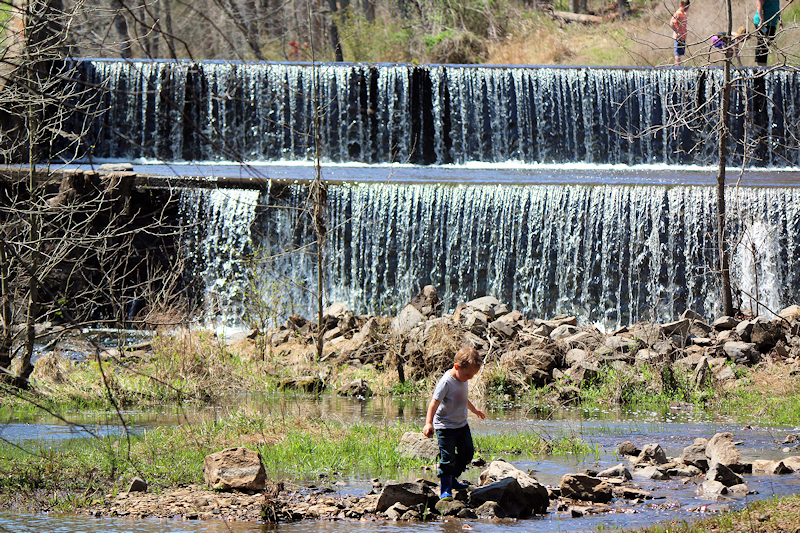 Hiking, Biking & Trails
Throughout LBL you'll find several hiking trails ranging from short, paved accessible-friendly paths to the rigorous 60-mile North-South Trail. Mountain bikers and cyclers will enjoy the open roads and trails in Land Between The Lakes.
Also in LBL is Turkey Bay OHV Area – a 2,500-acre ATV park for those who love to challenge their machines and riding skills.
Visit this link to learn more about LBL's hiking trails.
Environmental Education
LBL features many fun environmental educational attractions. The Woodlands Nature Station features live animals commonly found in western Kentucky and offers educational programs from March to November.
The Homeplace 1850s is a working farm and living history museum that allows visitors to step back in time and see what like was like before the Civil War. Also in LBL is the Elk & Bison Prairie, a drive-through experience that allows you to see wildlife up close. And the Golden Pond Planetarium & Observatory is a popular attraction for families with kids of all ages.